Rihanna, who usually released a new album every November, made the world stand still when no album was released in November 2013… and November 2014… Three years have passed and fans just couldn't wait to hear some new Rihanna sounds.
The rumors about the new album started just soon after releasing "Unapologetic", even though some fans insisted she needed to take a break. When she released "What Now" as the next single from her 7th album in August 2013, we knew we were not getting an album in November 2013.
In the beginning of January 2014 producers started to tease Rihanna's new single. It was DJ Mustard who spoke that the singer prepared a new single and it was a 'big urban club hit'. Unfortunately – nothing was released.
More and more artists and producers started to spill news that they are working with Rihanna on her new album. However, the star herself didn't respond to any of this.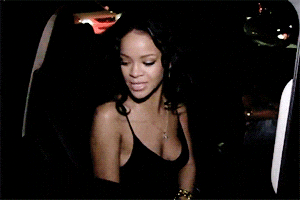 When Rihanna returned to Instagram, fans were sure it meant only one thing – the new album is coming! Still…nothing happened.
Rihanna was pretty coy about the R8 recording process. In October 2014, she posted pics in the studio "rappin' n prayin'." On November 25, we got a tease of a song titled "Kiss It Better," written by Glass John (who worked on Chris Brown's X) and produced by Jeff Bhasker (who won a GRAMMY for fun.'s "We Are Young").  In the 15-second tease, we see Nuno Bettencourt laying down a guitar track.
RiRi also posted another track on Instagram with lyrics like, "Ain't none of this sh*t promised, ain't nothing promised, ain't none of this sh*t certain, ain't none of it certain." False claims reported that this could be the track "I've Been Searching for Something to Ignite Me When I'm Alone," which was first mentioned by DJ Skee. Skee reported that Rihanna had played 10 tracks for her label, with that song potentially being the first single. The store was however untrue as the teased track was later released as "Nothing Promised" by DJ Mustard and was not included on ANTI.
In December 2014 Rihanna did an unexpected "editorial shooting" with fans in Paris which was later called by everyone "The R8 Experience". Months have passed and fans still didn't know the reason of filming.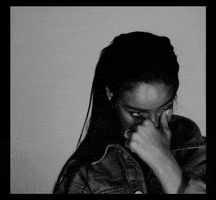 Janurary 24th 2015 brought an unexpected release of first single – FourFiveSeconds with Sir Paul McCartney and Kanye West. The release also shared the news that Rihanna had started her own record label – Westbury Road.
More producers were eager to tease their collaboration with her. The truth was nobody knew what's the reason they're working with Rihanna. Roc Nation singer-songwriter Alicia Renee got emotional hearing Rihanna record a song she had written for her. Althrough she teased #R8 on her social media it soon came out that the song was used for Dreamwork's "Home" movie soundtrack. Fans started to ask each other…. does it mean there's no album?
During an interview with MTV to promote her movie "Home", Rihanna finally opened about her new album. She said:
I wanted songs that I could perform in 15 years; I wanted an album that I could perform in 15 years. Not any songs that were burnt out. I find that when I get on stage now, I don't want to perform a lot of my songs. They don't feel like me. So I want to make songs that are timeless.
At this time the album was almost ready to be dropped, however, just before the March Madness performance, Rihanna and her team decided to postpone the release. As for the NBA event, Rihanna had to release a promotional song: "American Oxygen". Due to change of plans the song didn't get more attention.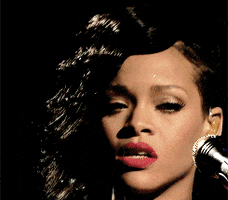 On March 23rd, Rihanna shared a new photo with rapper Travi$ Scott with the tag #R8, confirming a possible collaboration on the way. Three days later she released a second official single from the upcoming album: "Bitch Better Have My Money".
A snippet of another new track "Only If For a Night" produced by Midas, sampling Florence + The Machine's song, premiered in Dior's FW "Secret Garden" 2015 campaign directed by Steven Klein. The song was confirmed as the opening track of the album, which at this time was expected to be released in May. Finally it was postponed again.
In September 2015 Rihanna shared about the album status with NME "It's not done!" in a new cover story. "To me it's never done until it's done. Until the final moment." If fans are growing impatient, she added that she "can't wait to give them something great," so expect big things. Only some could read it between the lines.
All in all, R8 has already become the most anticipated album of Rihanna's career. There are plenty of incredible talented people involved to make sure she can deliver an eclectic, exciting and chart-dominating album – and let's face it, when has Rihanna ever really let us down? We're just going to have to sit down our impatient butts and wait, but remember: don't listen to the "f**kery".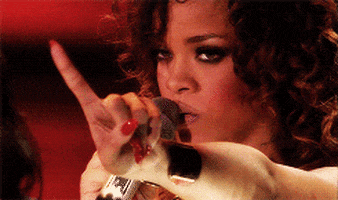 In the beginning of October 2015 Rihanna has finally shared with the world the album name and cover! The album was not a myth! After announcing ANTI Rihanna has however decided to stay low making fans feel the album is still not finished.
But remember… everything will hit you at once!! And this is exactly what happened.
On Nov. 19, Rihanna tweeted the link to AntiDiary.com, a Samsung-powered website accessed on mobile devices that operated as a 3D virtual space with a series of eight rooms, initially locked, that fans could explore to search for "clues." Four days later, she announced that the Anti World Tour, sponsored by Samsung, would begin Feb. 26 with support from Travis Scott in the United States and Big Sean and The Weeknd in Europe. With or without the album, Samsung's rollout plan was officially in motion.
Until the last minute, Rihanna kept the world guessing. As recently as two weeks before releasing her Drake-assisted single "Work" exclusively on Tidal and to radio on Jan. 27, Rihanna, 27, was still in her Malibu home studio putting the finishing touches on Anti, her long-rumored and oft-delayed eighth album and the follow-up to 2012's chart-topping Unapologetic. Mere hours before "Work" arrived, the album was still being mastered. Following a leak, the album was released as a Tidal streaming exclusive on Jan. 27, with a deluxe version arriving on Jan. 29.
"Work" flew to the top of the Trending 140 chart, which measures Twitter ­conversation around a particular song title, five hours before the track debuted. "I think it's obvious the record will fly up the chart with the amount of support it's already received," says KKHH Houston program director Charese Fruge. "The popularity of both artists will drive tune-in, sales and streaming."
Indeed, radio picked up "Work" immediately: Two hours after its release at 8 a.m., Nielsen BDS' real-time ­tracking showed the song getting hourly spins on several of iHeartMedia's top 40, rhythmic and R&B/hip-hop ­stations, as well as CBS Radio's top 40 and rhythmic outlets like WBMP (92.3 AMP Radio) New York, which played the record at the top of each hour all day on Jan. 27. And Rihanna's appearance in a CBS commercial for the Super Bowl and the Grammys seems to foreshadow a performance at the awards show.
A year after ANTI was released Rihanna revealed her past struggles as she celebrated the one-year anniversary of when the album was released.
'When I started making this album I never would have imagined how much of a challenge the process would be,' she began in a lengthy caption alongside a photo of the album's cover she posted.
'I was numb for a while… numb to all the bulls**t and numb to all the good sh*t. But I was determined not to settle for what everybody thought this should be, or when they thought it should come, or how! I stuck to it until I felt something again!'
In a series of raw snapshots taken by celebrity photographer Dennis Leupold, the Barbadian beauty took to Instagram and gave her fans a behind the scenes glimpse into the making of the hit LP.
The Grammy winner and her team rented a Malibu mansion for several months and focused on writing and recording the tracks.
'Every room, every couch, every corner, there were musicians everywhere, the whole Fenty Corp, the best times!' the Diamonds hit-maker continued.
'1 night we vibing, Ty Ty made a comment, and I got super sensitive, lolol! Then I thought "hold up, did I just feel a way?? Did I just FEEL???!!" It was in that moment that I trusted myself, trusted my ear, trusted my gut, trusted the way that my music made me FEEL!!!'
Rihanna was referring to Tyran Smith, who is one of Jay Z's best buddies, as she left her previous label Def Jam and joined his Roc Nation during this time.
The MTV Michael Jackson Video Vanguard Award winner shared numerous intimate images of her writing, recording, or simply hanging out in the hideaway that overlooked the ocean.
In one photo she wore a black cropped top that showed off her toned torso with oversized baggy jeans and matching denim jacket.
Another snapshot featured the songstress in a Pulp Fiction tee with a red flannel and cat eye glasses.
Anti is the eighth studio album by the multi-talented star which includes hit tracks Work, Needed Me and Love On The Brain.