"Kiss It Better" Video Director Explains His Dadaist Vision
Rihanna premiered an intimate black and white video for her summer single "Kiss It Better" last week. The video was shot by acclaimed photographer Craig McDean, who shot Rihanna for her October T Magazine cover and video, her fall 2015 Dior Magazine cover, and her British Vogue cover earlier this month.
McDean was busy at work on Thursday afternoon, but The FADER was able to speak to him over email and he added some context about the video's origins, how dice came into play, and the idea behind shooting Rihanna by herself.
You've photographed Rihanna many times, what was it like shooting a video for her?
Craig McDean: It's been many years of collaboration with Rihanna, and it was amazing to work with her on the music video; it turned to be a very fun and collaborative process. For me, moving image is a natural extension of a still. And today I'm really excited about film and Spoon Films—the company we just started with my creative partner Masha.

Was this shot the same time as the T Magazine cover? I noticed there's a similar coat there and the black and white style too.
Making a music video is very different from making a 1.30 min experimental film. The T cover film was shot in 45 minutes with one light, and a handheld camera. "Kiss it Better" was shot in L.A. four months later over a very long night. That said, the music video was based off some of the same ideas, which come from surrealism and dadaism. It all comes from you as a person, your inner inspiration and ideas you've had inside for a lifetime.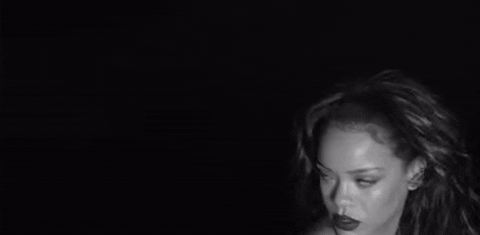 Where did the inspiration for the dice come into play?
Me and Masha watch the same kind of films, we look at a lot of books and art and it all merges together on the set, which is a great playground for visual experiments. Sometimes it's all about combining things that might not make any sense, [like] subconsciousness and dreams. Dice is such a graphic and surrealistic object so it came into play.

What was the thought behind shooting Rihanna by herself for this video?
There is something hypnotic about the song, the way some of it repeats and you don't know where is the beginning and end. It is very intimate in this sense and we wanted it to be about a very personal moment—both a physical journey through an abstract space and an inner reflection at the same time.
SS18 Fenty PUMA by Rihanna collection out now
The Spring Summer 2018 Fenty PUMA campaign is here! Get it now at PUMA.com/Rihanna.
Watch the fashion show below:
Rihanna named Apple Music's most-streamed female artist
Rihanna has added another major achievement to her collection of accolades, and set a new standard for streaming in the process.
The pop star, beauty boss, and fashion mogul has just crossed the 2 billion mark for worldwide streams on Apple Music. She's the first female artist to do so — she hit the milestone on International Women's Day, no less — and tops Apple's Top 20 Women in Streaming list as well.
Rihanna immediately shared her excitement and gratitude on social media, and opted to express herself not only with some humble thanks, but a perfect clip for the occasion.
In 2017, Rihanna was also Spotify's most streamed female artist.
Rihanna spotted flying out of NYC
Rihanna was seen arriving at JFK Airport  for her flight out of New York on Tuesday in an all grey Palace hoodie and sweats.
She paired the comfy ensemble with neon green Balenciaga sneakers and a long-line nylon satin Vetements bomber jacket.