"Kiss It Better" Video Director Explains His Dadaist Vision
Rihanna premiered an intimate black and white video for her summer single "Kiss It Better" last week. The video was shot by acclaimed photographer Craig McDean, who shot Rihanna for her October T Magazine cover and video, her fall 2015 Dior Magazine cover, and her British Vogue cover earlier this month.
McDean was busy at work on Thursday afternoon, but The FADER was able to speak to him over email and he added some context about the video's origins, how dice came into play, and the idea behind shooting Rihanna by herself.
You've photographed Rihanna many times, what was it like shooting a video for her?
Craig McDean: It's been many years of collaboration with Rihanna, and it was amazing to work with her on the music video; it turned to be a very fun and collaborative process. For me, moving image is a natural extension of a still. And today I'm really excited about film and Spoon Films—the company we just started with my creative partner Masha.

Was this shot the same time as the T Magazine cover? I noticed there's a similar coat there and the black and white style too.
Making a music video is very different from making a 1.30 min experimental film. The T cover film was shot in 45 minutes with one light, and a handheld camera. "Kiss it Better" was shot in L.A. four months later over a very long night. That said, the music video was based off some of the same ideas, which come from surrealism and dadaism. It all comes from you as a person, your inner inspiration and ideas you've had inside for a lifetime.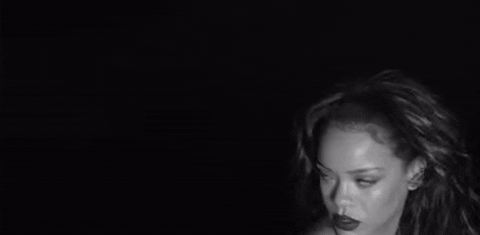 Where did the inspiration for the dice come into play?
Me and Masha watch the same kind of films, we look at a lot of books and art and it all merges together on the set, which is a great playground for visual experiments. Sometimes it's all about combining things that might not make any sense, [like] subconsciousness and dreams. Dice is such a graphic and surrealistic object so it came into play.

What was the thought behind shooting Rihanna by herself for this video?
There is something hypnotic about the song, the way some of it repeats and you don't know where is the beginning and end. It is very intimate in this sense and we wanted it to be about a very personal moment—both a physical journey through an abstract space and an inner reflection at the same time.
Savage X Fenty's Summer Drop is Here
New Savage X Fenty lingerie from the #UCUTE and #DAMN categories are out now! Check out the new drop of basics, lace slips, robes and more at SAVAGEX.com.
Rihanna's Fourth Diamond Ball to Be Held in NYC
We are just two months away from this year's Diamond Ball on September 13! Here's a look back at last year to start off our countdown:
The third Diamond Ball raised over $5 million to support CLF's global education, health and emergency response programs around the world. The evening featured high-energy performances by Grammy Award-winning recording artists Kendrick Lamar and Calvin Harris.
"I am thrilled to bring the Diamond Ball to New York City and bring everyone closer to the mission, the partnerships, the programs and the people at the heart of it all," said Rihanna at the 2017 Diamond Ball. "Together, we are funding groundbreaking and effective global education, health and emergency response programs. We are investing in the future and helping to improve the quality of life for young people and their families around the globe."
Read more about Rihanna's Clara Lionel Foundation.
Rihanna nominated for the 2018 MTV VMAs
Congratulations to N.E.R.D and Rihanna! Their 2017 collab "Lemon" is nominated for Best Collaboration and Best Editing at the 2018 MTV Video Music Awards.
The 2018 VMAs will air live from Radio City Music Hall in New York on Monday, August 20. Vote here.
In 2016, Rihanna performed four times at the VMAs and took home the Michael Jackson Vanguard Award. Watch below: