Rihanna & Drake's "Work" Leads Hot 100 for Second Week
Rihanna's "Work," featuring Drake, spends a second week at No. 1 on the Billboard Hot 100 (dated March 12), vaulting in streaming following the Feb. 22 premiere of its official video.
"Work," released on Westbury Road/Roc Nation, holds atop the Hot 100 boosted by an 80 percent blast to 46.5 million U.S. streams in the tracking week ending Feb. 25, according to Nielsen Music, following the arrival of its official music video Feb. 22. Notably, the song sports 13.9 million Vevo on YouTube clicks for the week, up from 575,000 the prior frame. "Work" leads the Streaming Songs chart for a second week and tops the subscription services-based On-Demand Songs chart (18.1 million streams, up 19 percent) for a third frame. It rules Billboard's Hot R&B/Hip-Hop Songs chart for a fourth (nonconsecutive) week.
Impressively, only two titles have scored a higher weekly streaming sum than the 46.5 million tallied by "Work," dating to the Streaming Songs tally's 2013 inception. Baauer's "Harlem Shake" peaked with 103 million domestic streams (driven primarily by user-generation videos including the track's audio), reflected on the March 2, 2013 ranking, and logged four total weeks of more than 46.5 million streams. Adele's "Hello" peaked with 61.6 million streams (Nov. 14, 2015) and posted a second week of more than 46.5 million. (Note that while the official "Work" video includes two plays of the song, each click counts as one stream for chart tabulation purposes.)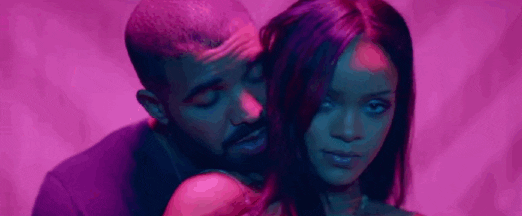 "Work" rebounds 2-1 for a second week atop the Digital Songs chart (169,000 downloads sold, up 42 percent) and bounds 10-5 on Radio Songs (90 million in airplay audience, up 18 percent). The song claims all three of the Hot 100's top Gainer awards, for streaming, digital sales and airplay, becoming the first title to triple up with the nods since Taylor Swift's "Bad Blood" (featuring Kendrick Lamar) on the June 6, 2015, chart, when it rocketed 53-1 after the arrival of its official clip (premiered at the kick-off of the 2015 Billboard Music Awards).
As reported last week when the song dashed 4-1, "Work" is Rihanna's 14th Hot 100 leader, lifting her into a solo share of the third-most No. 1s all-time, breaking a tie with Michael Jackson. The Beatles lead with 20 No. 1s, followed by Mariah Carey (18). "Work" is additionally the record-breaking ninth Hot 100 No. 1 in a row by non-U.S.-born acts (Rihanna is from Barbados; Drake, from Canada), while this week marks the record-extending 34th straight week that non-American talent has crowned the Hot 100.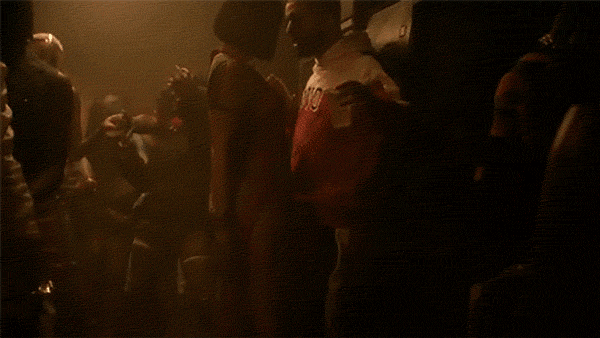 Rihanna is the first artist to have notched two Hot 100 No. 1s with two different artists: Eminem and her co-"Work"-er Drake. Rihanna previously topped the chart with "What's My Name?," also billed as by Rihanna featuring Drake, in 2010 and has assisted on two of Eminem's leaders: "Love the Way You Lie" (2010) and "The Monster" (2013).
Rihanna named Apple Music's most-streamed female artist
Rihanna has added another major achievement to her collection of accolades, and set a new standard for streaming in the process.
The pop star, beauty boss, and fashion mogul has just crossed the 2 billion mark for worldwide streams on Apple Music. She's the first female artist to do so — she hit the milestone on International Women's Day, no less — and tops Apple's Top 20 Women in Streaming list as well.
Rihanna immediately shared her excitement and gratitude on social media, and opted to express herself not only with some humble thanks, but a perfect clip for the occasion.
In 2017, Rihanna was also Spotify's most streamed female artist.
Rihanna Scores Record Eighth No. 1 From 'ANTI' on Dance Club Songs Chart
Rihanna becomes the first act to score as many as eight No. 1s from one album in the history of Billboard's Dance Club Songs chart, as "Consideration," featuring SZA, rises 2-1 on the list dated Feb. 24. The song is the unprecedented eighth topper on the tally from Rihanna's 2016 album, ANTI.
"Consideration," Rihanna's first Dance Club Songs No. 1 since "Desperado" in October, also grants SZA her first No. 1 on the ranking.
The run of eight Dance Club Songs No. 1s from ANTI began on April 23, 2016, with the coronation of "Work," featuring Drake. During the set's span of leaders, she's added two No. 1s not on the set: "This Is What You Came For," by Calvin Harris featuring Rihanna, which posted a two-week reign on July 9 and July 16, 2016, and "Wild Thoughts," by DJ Khaled featuring Rihanna and Bryson Tiller, which topped the Aug. 26, 2017-dated chart.
With "Consideration," Rihanna breaks the record for most No. 1 songs from a single album on Dance Club Songs. Katy Perry previously held the mark, as she scored seven leaders from Teenage Dream in 2010-12.
Rihanna's Eight No. 1s from ANTI on Dance Club Songs
Title, Date Reached No. 1
"Work," feat. Drake, April 23, 2016
"Kiss It Better," Aug. 6, 2016
"Needed Me," Aug. 20, 2016
"Love on the Brain," Jan. 21, 2017
"Sex With Me," April 8, 2017
"Pose," July 15, 2017
"Desperado," Oct. 14, 2017
"Consideration," feat. SZA, Feb. 24, 2018
The rise to No. 1 for "Consideration" was aided by remixes from MK, Dirty South, Mangal Suvarnan, James Carter, Will Clarke and the Stafford Brothers.
"Consideration" is Rihanna's 33rd total Dance Club Songs No. 1, the second-best sum dating to the chart's Aug. 28, 1976, inception as a national survey. Madonna leads with 46 No. 1s, while Beyoncé places third with 22.
N.E.R.D. & Rihanna's 'Lemon' Hits No. 1 on Rhythmic Songs Chart
N.E.R.D. and Rihanna's "Lemon" darts 4-1 on Billboard's Rhythmic Songs airplay chart (dated Feb. 10) to command the list for the first time. The collaboration leaps to the top with an 8 percent hike in plays in the week ending Feb. 4, according to Nielsen Music.
With "Lemon," N.E.R.D. squeezes out its first trip to the summit with its first entry on the chart.
Rihanna logs her 17th No. 1 on Rhythmic Songs, extending her mark for the most among women and pulling within two chart-toppers of tying Drake's record of 19. (Notably, Drake could challenge for another No. 1 soon, as "God's Plan" races 16-12 with a mighty 57 percent gain in plays for the week and takes the Greatest Gainer prize.)
Here's a look at the acts with the most No. 1s on Rhythmic Songs since the list's inception on Oct. 3, 1992:
19, Drake
17, Rihanna
13, Usher
11, Lil Wayne
9, Beyoncé
9, Chris Brown
9, JAY-Z