"Work" becomes Rihanna's 14th Billboard Hot 100 No. 1
"Work" surges 4-1 on the Hot 100 (and becomes the 1,052nd No. 1 in the chart's 57-year history).
With the ascent of "Work," Rihanna collects her 14th Hot 100 leader, upping her into a solo share of the third-most No. 1s all-time, breaking a tie with Michael Jackson. Here's an updated look at the acts with the most Hot 100 No. 1s:
20, The Beatles
18, Mariah Carey
14, Rihanna
13, Michael Jackson
12, Madonna
12, The Supremes
11, Whitney Houston
10, Janet Jackson
10, Stevie Wonder
Meanwhile, Drake tallies his second Hot 100 No. 1, both in featured roles on Rihanna smashes: the tandem's "What's My Name?" topped the Nov. 20, 2010-dated Hot 100. As a lead artist, Drake has risen as high as No. 2 with "Best I Ever Had" in 2009 and "Hotline Bling" last year.
List of Rihanna's #1s on the Billboard Hot 100:
SOS
Umbrella
Take A Bow
Disturbia
Live Your Life
Rude Boy
Love The Way You Lie
Only Girl
What's My Name
S&M
We Found Love
Diamonds
The Monster
Work
"Work" crowns Streaming Songs, roaring 4-1 with a 73 percent increase to 25.8 million streams, according to Nielsen Music, after its recent wide release on streaming services, including official and user-generated content on YouTube; with the song's official video released today, any gains from the clip's arrival will be reflected on next week's Hot 100, to be released next Monday (Feb. 29). Rihanna earns her second Streaming Songs No. 1 (following her featured turn on Eminem's "The Monster," which led the Jan. 4, 2014 list), while Drake celebrates his first Streaming Songs leader.
"Work" concurrently holds at No. 2 on Digital Songs (119,000, up 5 percent), after debuting at No. 1 on the ranking three weeks ago, and lifts 13-10 on Radio Songs (76 million, up 21 percent). Rihanna posts her 24th top 10 on Radio Songs, passing Mariah Carey's 23 for the most top 10s dating to the chart's December 1990 inception. Drake tallies his 14th Radio Songs top 10. (The track wins dual top Streaming and Airplay Gainer honors on the Hot 100 for a second straight week.)
"Work" additionally tops the subscription services-based On-Demand Songs chart (15.1 million streams, up 16 percent) for a second week and paces Billboard's Hot R&B/Hip-Hop Songs chart for a third (nonconsecutive) week.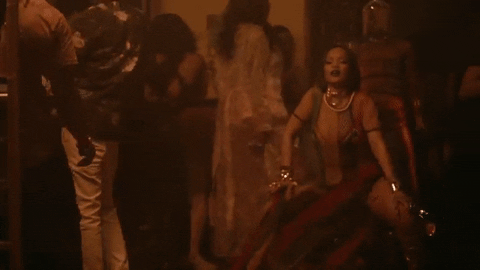 Also, with Rihanna and Drake assuming the Hot 100's throne, the Barbados-born Rihanna (who celebrated her 28th birthday Saturday!) and Canadian Drake extend the record of non-U.S.-born acts leading the chart to 33 weeks. "Work" is additionally the ninth No. 1 Hot 100 in a row by non-Americans, breaking the record for the longest such streak; eight first reigned in succession in 1985).
Rihanna's new Hot 100 ruler narrowly places atop Justin Bieber's "Love Yourself," down 1-2 after two nonconsecutive weeks atop the Hot 100. Still, "Love" spends a second week at No. 1 on the Radio Songs chart, with a 5 percent increase to 151 million in weekly audience. It rises 4-3 on Digital Songs (118,000 downloads sold, up 17 percent) and dips 2-4 on Streaming Songs (16.4 million U.S. streams, down 4 percent).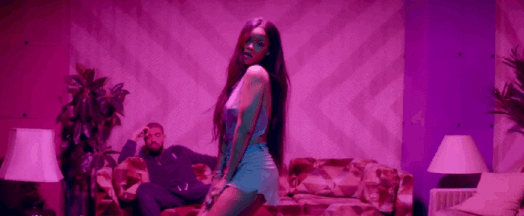 Savage X Fenty's Summer Drop is Here
New Savage X Fenty lingerie from the #UCUTE and #DAMN categories are out now! Check out the new drop of basics, lace slips, robes and more at SAVAGEX.com.
Rihanna's Fourth Diamond Ball to Be Held in NYC
We are just two months away from this year's Diamond Ball on September 13! Here's a look back at last year to start off our countdown:
The third Diamond Ball raised over $5 million to support CLF's global education, health and emergency response programs around the world. The evening featured high-energy performances by Grammy Award-winning recording artists Kendrick Lamar and Calvin Harris.
"I am thrilled to bring the Diamond Ball to New York City and bring everyone closer to the mission, the partnerships, the programs and the people at the heart of it all," said Rihanna at the 2017 Diamond Ball. "Together, we are funding groundbreaking and effective global education, health and emergency response programs. We are investing in the future and helping to improve the quality of life for young people and their families around the globe."
Read more about Rihanna's Clara Lionel Foundation.
Rihanna nominated for the 2018 MTV VMAs
Congratulations to N.E.R.D and Rihanna! Their 2017 collab "Lemon" is nominated for Best Collaboration and Best Editing at the 2018 MTV Video Music Awards.
The 2018 VMAs will air live from Radio City Music Hall in New York on Monday, August 20. Vote here.
In 2016, Rihanna performed four times at the VMAs and took home the Michael Jackson Vanguard Award. Watch below: