Happy 28th Birthday, Rihanna!!!
It's that time of the year again!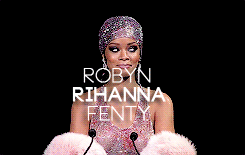 Our girl is turning 28 this Saturday, February 20, 2016. Can you believe it? TWENTY EIGHT! If, just like us, you're a fan since "Pon De Replay" (2005), it's hard to believe how we've seen her celebrate 10 birthdays and everything that happened this past decade. It's also hard to believe how much we've seen her grown, how much success she has accomplished, the eight albums, so many awards, the tours, her non-related to music projects and the list goes on, we could spend hours mentioning it all. But, more than anything, we are proud. We couldn't be more proud of how much she has inspired and touched the lives of thousands of fans, her Navy.
Happy 28th Birthday, Rihanna! May your day and your next year be fulfilled with joy, love and health.
We love you!
Fans from all over the world have kind messages to wish on this special day. Watch a couple videos below and follow @RihannaDaily on Twitter to see what other fans/celebs wishes!