Happy 28th Birthday, Rihanna!!!
It's that time of the year again!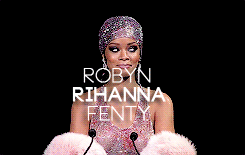 Our girl is turning 28 this Saturday, February 20, 2016. Can you believe it? TWENTY EIGHT! If, just like us, you're a fan since "Pon De Replay" (2005), it's hard to believe how we've seen her celebrate 10 birthdays and everything that happened this past decade. It's also hard to believe how much we've seen her grown, how much success she has accomplished, the eight albums, so many awards, the tours, her non-related to music projects and the list goes on, we could spend hours mentioning it all. But, more than anything, we are proud. We couldn't be more proud of how much she has inspired and touched the lives of thousands of fans, her Navy.
Happy 28th Birthday, Rihanna! May your day and your next year be fulfilled with joy, love and health.
We love you!
Fans from all over the world have kind messages to wish on this special day. Watch a couple videos below and follow @RihannaDaily on Twitter to see what other fans/celebs wishes!
Rihanna wins NAACP Image Award
Rihanna and Kendrick Lamar won the NAACP Image Award for "Outstanding Duo, Group or Collaboration" for LOYALTY.
Congratulations to both of them!
This is the first time Rihanna wins a NAACP Image Award, an annual awards ceremony presented by the American National Association for the Advancement of Colored People to honor outstanding people of color in film, television, music, and literature.
Watch LOYALTY. again:
Demi Lovato plays "Who'd You Rather?" on Ellen and proves her love for Rihanna
During an appearance on The Ellen DeGeneres Show on Monday, Demi Lovato engaged in a spirited game of "Who'd You Rather" which revealed that her #1 celebrity crush is Rihanna, followed closely by Kristen Stewart and Niall Horan.
In "Who'd You Rather," Ellen shows photos of two celebrities and asked the guest who they'd "rather."  The celeb the guest picks then goes on to be matched up with the next celeb, and so on. Watch:
Image via RIHANNA.com.br
Rihanna nominated in 5 categories at the 2018 iHeartRadio Music Awards
The 2018 iHeartRadio Music Awards are set to take place on Sunday, March 11th at the historic Forum in Los Angeles. For the fifth straight year, the ceremony will celebrate the biggest songs and artists heard throughout the last year across radio stations nationwide and the iHeartRadio app … and the nominees are in!
Receiving multiple nominations this year are Rihanna, Taylor Swift, Ed Sheeran, Bruno Mars, Luis Fonsi, Daddy Yankee, Justin Bieber, DJ Khaled and The Chainsmokers.
Rihanna nominated in 5 categories at the 2018 iHeartRadio Music Awards
Female Artist of the Year
R&B Artist of the Year
Song of the Year (Wild Thoughts)
Best Collaboration (Wild Thoughts)
Hip-Hop Song of the Year (Wild Thoughts)
The 2018 iHeartRadio Music Awards will be simulcast live on TBS, TNT and truTV at 8pm ET/5pm PT on March 11th, as well as on iHeartMedia radio stations across the country and on the iHeartRadio app. The show will feature live performances from today's superstar performers, once-in-a-lifetime artist collaborations, celebrity guest appearances, and more.
Watch Rihanna at the 2014 show:
Rihanna also performed "Bitch Better Have My Money" at the 2015 show: