iTunes: ANTI is No. 1 in the U.S. and over 50 countries
Rihanna is proving that even after 1.4 million downloads and 13 million streams on TIDAL, people just can't get enough of her new album, ANTI.
To make sure you don't miss any Rihanna news, simply turn on @RihannaDaily's Twitter notifications.
Released worldwide at midnight this Friday (January 29), ANTI is already No. 1 on iTunes in the United States and over 50 other countries, including: United Kingdom, Antigua and Barbuda, Argentina, Austria, Azerbaijan, Barbados, Bermuda, Brazil, British Virgin Islands, Bulgaria, Canada, Cape Verde, Cayman Islands, Chile, Colombia, Costa Rica, Cyprus, Czech Republic, Denmark, Dominican Republic, Egypt, El Salvador, Finland, France, Ghana, Greece, Grenada, Italy, Kazakhstan, Kenya, Laos, Lebanon, Luxembourg, Mongolia, Netherlands, Nigeria, Norway, Panama, Poland, Portugal, Qatar, Romania, Saint Kitts and Nevis, Slovakia, South Africa, Sweden, Switzerland, The Bahamas, Trinidad and Tobago, Uzbekistan, Zimbabwe.
Is ANTI already #1 in your country? Let us know on Twitter!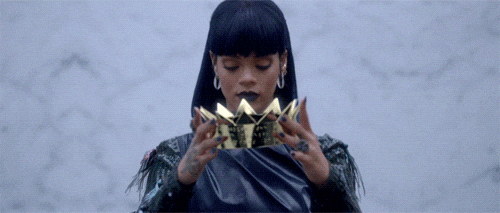 Related articles: