Rihanna Daily reaches 1 million followers on Instagram
We're so happy, Navy!
Our Instagram account has just reached 1 million followers. That is such a powerful milestone and a perfect way to kick off 2016. Rihanna Daily is very likely the most popular fansite among all artists out there, which makes us so proud.
Thank you a million times to you, our incredible followers. We truly would like to express our gratitude to all of you for supporting us since day 1.
"We're an ARMY. Better yet, a NAVY. Better yet, CRAZY. Guns in the air!"
RIHminder: We're also on Twitter (558k) and Facebook (787k).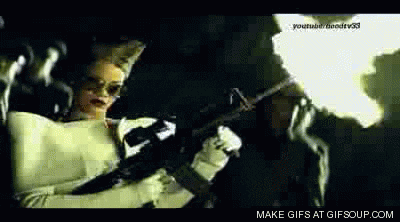 Rihanna attends the Ocean's 8 New York Premiere
This Tuesday (June 5), Rihanna and the whole Ocean's 8 cast attended the New York premiere at the Alice Tully Hall. Check out photos and videos from Rihanna's arrival and inside below. For more, follow @rihannadaily on Instagram and Twitter.
After the premiere, Rihanna and the cast headed to the Metropolitan Museum of Art for the after party.
Ocean's 8 hits theaters June 8th and Rihanna stars as Nine Ball.
Photo credit: @Oceans8movie Instagram
"Work" becomes Rihanna's 4th music video to reach 1 billion views on YouTube
Rihanna's "Work", which spent 9 weeks at No. 1 on the #Billboard Hot 100, has crossed 1 BILLION views on YouTube!
"Work" is Rihanna's 4th music video to reach 1 billion views on YouTube, following "Diamonds", "Love The Way You Lie" and "This Is What You Came For".
Celebrate by watching again now:
Fenty Beauty complete #BEACHPLEASE collection out now
The complete Fenty Beauty #BEACHPLEASE collection is out now! Shop the new #KILLAWATTFOILS, Lip Luminizers and Eye Shimmers at FentyBeauty.com, Sephora, Harvey Nichols and Sephora in JC Penney.