What do we know so far: ANTIdiaRY – #R3 Closet
At midnight another ANTIdiaRy room was opened. R3 – The Closet! This room is clearly a reference to Rihanna's Good Girl Gone Bad era. She took control of her image and music. Once again we've decided to put together for you what we've found in the room!
VISIT IT ON YOUR MOBILE DEVICE
Before we enter the Closet we can watch a new trailer with Rihanna and creepy french maids.
Rihanna enters the room, dressed in her "innocent" clothes. The maids show her a liquid mirror. The ANTI child then appears and takes Rihanna's hand. She follows "her dream" and changes. Her look changes completely.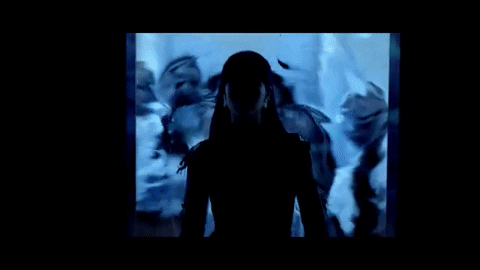 Read more after the jump.
We enter The Closet. While we move to the right side we see the maids. While pointing on them we load another video.
https://www.youtube.com/watch?v=o9Uq33XisnY
The main woman has braille all over her face
We look around the closet.
In the mirrors we see a reflection of ANTI child. When pointing on one of them we can create our own ANTI image. You can share it on your social media.
While pointing on the Samsung phone on the chair you can access some images (if you are using Samsung Galaxy device). Don't worry, we got these images for you in case you do not own Samsung device.
One of these images is a sheet of paper with handwritting
The SpyNavy (yup, that's a new thing now) also found a secret code inside HTML. When you translate the binary code (which were also spotted in previous rooms) you get more images. Thanks for ATRL users to spot this out.
Some of the images can be put together.
And some not yet.
In case we missed anything e-mail us!
Related news:
SS18 Fenty PUMA by Rihanna collection out now
The Spring Summer 2018 Fenty PUMA campaign is here! Get it now at PUMA.com/Rihanna.
Watch the fashion show below:
Rihanna named Apple Music's most-streamed female artist
Rihanna has added another major achievement to her collection of accolades, and set a new standard for streaming in the process.
The pop star, beauty boss, and fashion mogul has just crossed the 2 billion mark for worldwide streams on Apple Music. She's the first female artist to do so — she hit the milestone on International Women's Day, no less — and tops Apple's Top 20 Women in Streaming list as well.
Rihanna immediately shared her excitement and gratitude on social media, and opted to express herself not only with some humble thanks, but a perfect clip for the occasion.
In 2017, Rihanna was also Spotify's most streamed female artist.
Rihanna spotted flying out of NYC
Rihanna was seen arriving at JFK Airport  for her flight out of New York on Tuesday in an all grey Palace hoodie and sweats.
She paired the comfy ensemble with neon green Balenciaga sneakers and a long-line nylon satin Vetements bomber jacket.